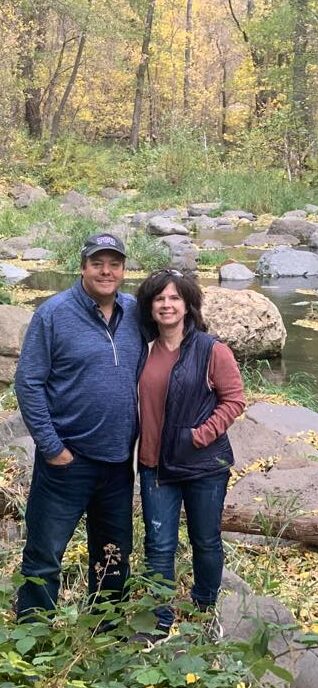 Eddie Hill
Eddie Hill grew up in North Carolina and earned a Bachelor of Arts degree from Barton College and a Master's Degree from Texas Christian University. He spent many years of his early career in sales and sales management, teaching management and leadership classes at Richland College. 
 
Eddie has owned and operated Team UP, Inc. for 15 years, leading over 1,000 team-building workshops, classes, and events for America's top companies. He has also enjoyed stand up comedy and written three other books, including Character is Key, now in its second printing and available at Barnes & Noble, as well as The Coaches' Motivational Playbook.
 
His high energy is driven by a strong desire to help others, so he also finds time to engage with his community, preaching every Sunday in a small local church. Of all the groups he has connected or collaborated with, however, his favorite is his own family circle: Karen, his wife and best friend of 23 years, and two grown children.
Shelley Edwards
Shelley Edwards is a native Texan with a professional background in Human Resources and marketing/public relations. Currently retired and serving in ministry, she has written, designed, and edited content for several globally distributed youth publications for Christian character education. She also maintains a blog focused on encouraging women in the workplace and a women's ministry with the same focus. Currently, she is compiling a devotional with illustrations along the theme of a series of social media posts tagged #BackyardDevo. Shelley is happily married for 30 years and has two successful and wonderful grown children.